As I mentioned
a while ago
, I'd like to thank all you wonderful readers for your support, comments, suggestions and all round warm & fuzzy feedback :)
And to demonstrate this gratitude, today begins my
Reader Appreciation SummerFunTime Giveaway
!
Over the course of the next few months, I'll be holding draws for various knitterly prizes.
How the Draw will Work:
What I'll do is publish a post on Sunday, where I'll give you a pic and short description of the prize. To enter, all one need do is comment to the post itself.
But here's where your previous comments pay off:
I'll add your name to the "hat" for every comment you've posted in the past 6 months - that's January 1. 2009 to June 7, 2009 (but, if you aren't interested in that week's prizes, all you need do is not comment on said post and you won't be included in the draw at all).
The winner will be drawn on Saturday and announced on Sunday.
Sound good? Alright, let's get to it:
Here is the prize for this week. An enticing selection of retro 80s patterns - it includes:
-4 small booklets
-1 Woman's Weekly magazine, 1984
-12 single and double pattern sheets
-3 larger booklets
Here are a couple pics of some of my faves from the lot:
A pretty white sweater
and
a cute sleeveless top for the summer.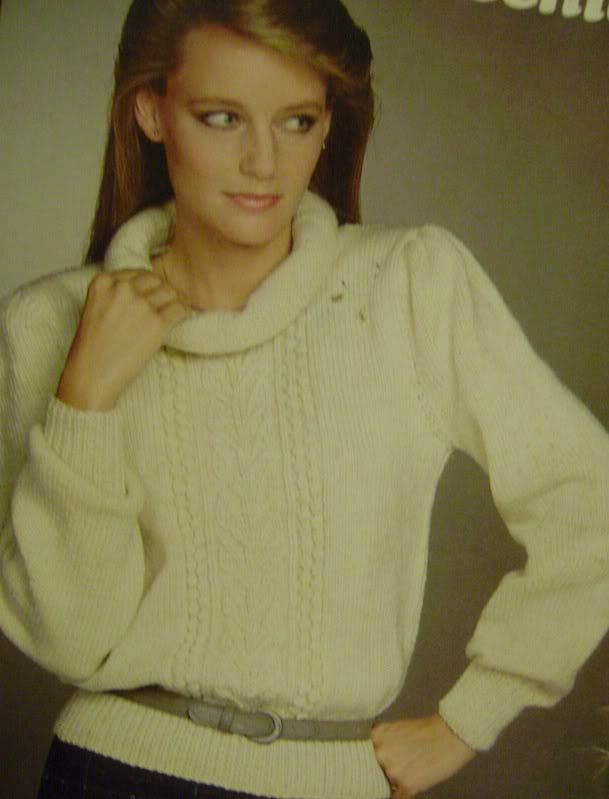 Thanks again, everyone, and good luck :)