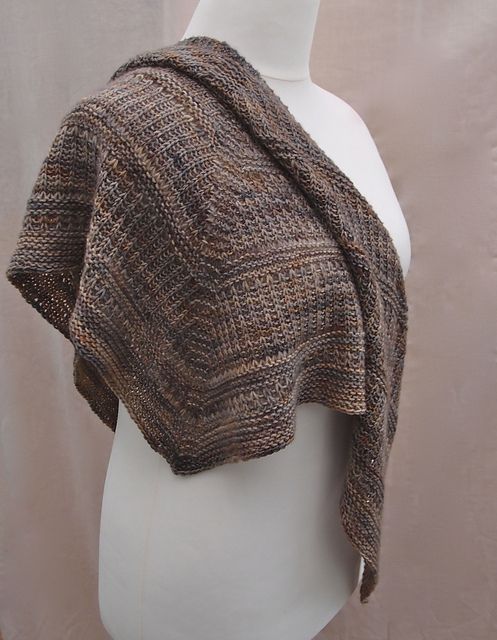 Designer: Sue Lazenby
Rav ID:
suseknits
Some Great Designs:
suseknits' Rav Designer Page
Key words for this week's designer: cozy texture. Her work makes me want the chilly months to last and last!
Featured in the photo at right,
Bark
, is a shawl with two sizes, instructions on adjusting size, adding stripes, and a top-down construction. It was inspired by trees, which has me won over right away!
I'm also quite a fan of her
Lichen and Moss Cowl
and
hat
. This set pair to create a great, unisex, cold-weather knit. Any birthdays coming up? Get knitting! I think there's no way these designs wouldn't go over a treat!
And her newest pattern is lovely as well: the
Snowflakes & Icicles
shawl. It's so new, in fact, that the
KAL
for it is still going on! It's pretty and delicate and incorporates beads into the knitting. I love beaded knitting!