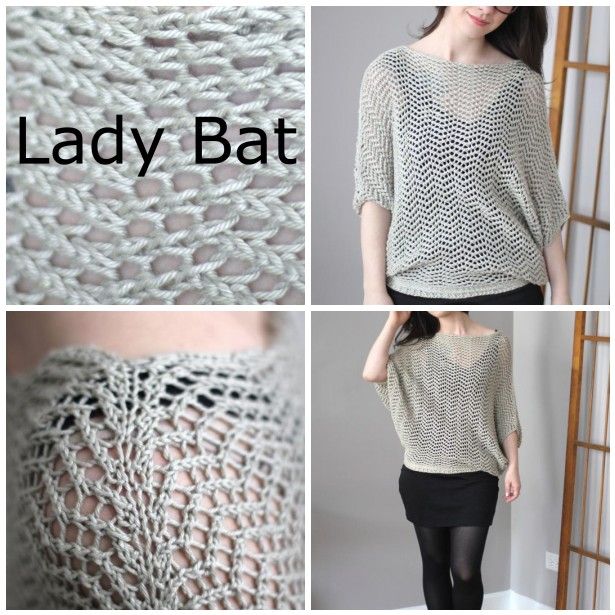 Hi everyone! I'm quickly popping on here to let you know this week is the Week of Lady Bat over on Holla Knits.
Have you been thinking about picking up a copy of this pattern? Let me tell you, now would be the time. It's 50%! Yes, only $3!
BUY HERE
This week you'll also find a number of great posts on Holla Knits about Lady Bat.
Starting today, with How to Style your Lady Bat for the Winter.
In other Holla Knits/Lady Bat news:
Holla Knits is having a big, amazing, fun, and prize-filled KAL for a selection of its patterns, including Lady Bat.
If you're interested in more info, then check out this post on Holla Knit's Ravelry group.
Some info about the KAL:

Everyone who finishes anything by May 2nd will win a free pattern of the winner's choosing! The pool of patterns to choose from includes all Holla Knits patterns, and also patterns from HK designers Emma Welford, Casey Carroll, Teresa Gregorio, Katie Canavan, Emily Greene Blue, Jennifer Dassau, and Allyson Dykhuizen.
Everyone who posts an FO will also be entered to win grand prizes including yarn from Unplanned Peacock, Knits in Class, The Copper Corgi, Periwinkle Sheep, Gynx Yarns, Dirty Water Dyeworks, and Baah Yarns, pattern collections from Allyson Dykhuizen, Emma Welford, Teresa Gregorio, Ann Podlesak, and Jennifer Dassau. Grand Prizes also include a 2014 Holla Knits subscription and a $25 Knit Picks gift card!
HK Subscribers will get first pick of Grand Prizes, and non subscribers will be assigned prizes.
Sounds fun, right?! Get over to the Holla Knits Ravelry Group and sign up! Let us know which pattern or patterns you'll be casting on on Monday February 3rd. I can't wait to get started!