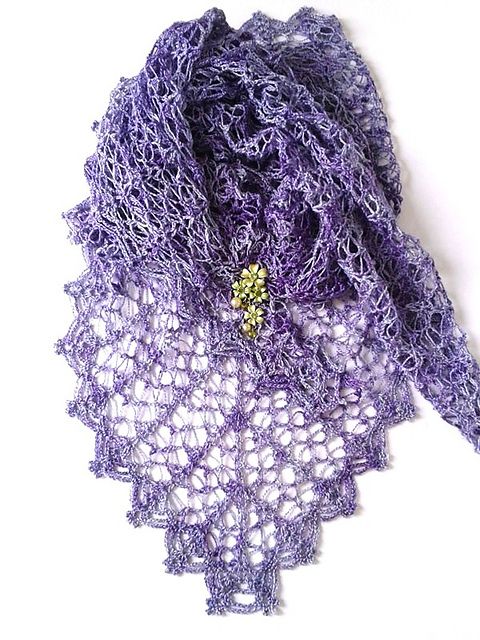 Designer: Lena Fedotova
Blog:
a Cup of Stitches
Rav ID:
ravliki
Some Great Designs:
ravliki's Rav Designer Page
Original Indie Designer Post:
June 21, 2013
Less than a year, and already this designer has plenty of work for me to revisit! Since the weather is chilly out there, I'm going to go over a few of her more snuggly, warm-keeping patterns.
New since June are some crocheted blankets,
Tunisian Shell
and
Bargello
. Both of these display crochet's strong points, with lovely texture and various effects of colour and modularity.
Lavender Path
(pictured) is a top-down crocheted shawl, designed to be a stress-free, easily re-sized piece of needle (or hook!) work.
And I couldn't miss out on pointing you to the
Flowers and Tiles Top
. I'm not a big crocheter, but I certainly am big on showing people what beautiful things crochet can do. This is a great top for the warm weather, but you can certainly layer with it and wear it in the chillier months too.