It's like the weather knew it was October, and I expect to be able to wear my knits.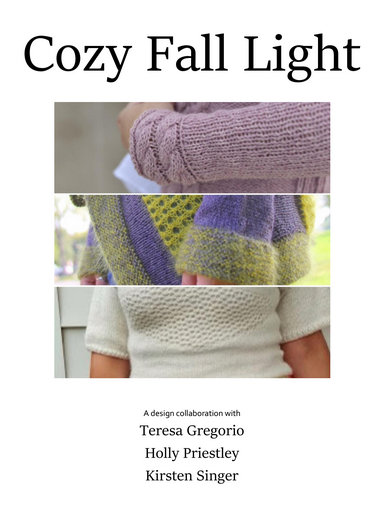 As if by magic, on October 1, the temperatures dipped right down and now we're in the midst of a real fall feeling. So I'm very glad to announce that a collaboration between myself,
Holly Priestley
, and
Kirsten Singer
has just been released!
Cozy Fall Light
is about those first light layers you want to put on at this time of year.
That's the cue each of us took for our pattern in this collection.
You can purchase each individually, or all three together.
More to come about my own contribution,
Kat
, tomorrow!