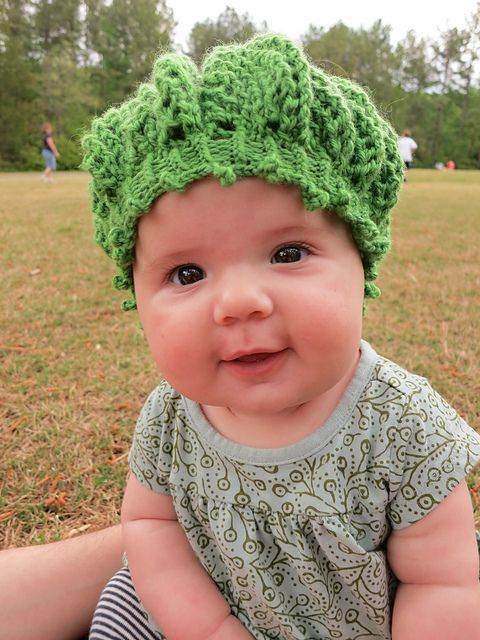 © TriGirlJ
Designer: Chris Church
Blog:
Pursuit of Fiber
Rav ID:
rchrispy
Some Great Designs:
rchrispy's Rav Designer Page
Original Indie Designer Post:
May 22, 2009
Chrispy is a designer whose love of yarn and fibre shines through her designs.
Switching from an engineering degree to one in art, she has had her dreams realized in designing knitwear.
And this designing career has branched out into tech editing, as well! (to which I tip my hat. Tech Editors are fabulous, and do wizardly things with math and numbers that would make MY anti-mathy-math head go 'splode).
You can see her dedication to the beauty of fibre through the strong use of texture in her work.
In
Mon Petite Chou
, (pictured) you see how gorgeous ruffles, ripples, bobbles and lace work together to create the most pretty piece of "cabbage" you've ever seen.
In the
Early Visits Shawl
, the texture is understated, and well-paired with a beautiful hand-dyed yarn that dances across the simple garter and lace edging (incidentally, this piece has a lovely shape, and is designed for the breast-feeding-mama who is interested in covering up).
Pearl Drops
are a textural pair of socks that look just so dern comfortable to wear. Squishy came to mind. Not sure why. Again, this is a pattern that pairs very well with the yarn, the all-over lace not interfering with the controlled-palette of variegated yarn.
Finally I'll point you to
Squiggle Mittens/Mitts
. Unisex, handsome, functional, and perfectly textural. LOVE!